Blow by Kim Karr
Tainted Love Duet, #1
Berkley Trade Paperback
Release Date: September 21, 2015
Purchase:  Amazon
Synopsis:
2 fatal sides.
1 epic love.
7 days to survive.
They met in the face of danger. They weren't looking for love. They both knew better. But they couldn't stay away, and they fell hard.
He is heart-stopping handsome, fearless—and haunted by deadly ties.
She is breathtakingly beautiful, determined—and in harm's way.
They should have parted. They didn't. They never should have fucked. They did. And now time is running out. One hundred sixty eight hours. That's all that remains. While Logan McPherson fights to save them, Elle Sterling is forced to make a choice that could change everything.
When torn between right and wrong, tainted love doesn't have a chance…or does it?
Review
I would like to thank the author for providing me with an advanced reader copy of Blow, this in no way affected my review.
Kim Karr is an amazing writer and one of my favorites. I absolutely loved Toxic, and when I saw that there was a book with Logan I was so excited. I was so intrigued by him when reading Toxic, I wanted to know more about his past and why he was so distant. Blow gave me that backstory I was looking for on him.
Logan is tough and distant. Mysterious and sexy. You can tell he wants to connect with people but keeps his walls up, and that he may be scared to let them down. We later start to find out why. The Boston Irish Mob is something that he just can't seem to get away from. The mistakes from his youth will always haunt him, and his family.
Elle is looking for her sister who went missing three months ago. Elle has been looking after her niece, and Michael, her sisters husband while she is missing. Michael is keeping secrets and Elle can tell, she wonders why he isn't telling her everything. Elle has her own secrets and problems with her sister, they hadn't seen each other in 15 years. Elle had a rough childhood and it still effects her.
She soon meets Logan and their chemistry is undeniable. Both Logan and Elle know that they have secrets and reasons to stay away from each other. Logan needs to find out why his father is threatening Michael. He soon becomes more fearful for Elle and what she may know and how it will effect her. Elle soon learns about Logan's ties and worries about being near him and that they are not on the same side.
You soon see that these are the least of the secrets they have to fear and the twist that will unravel. You must read this amazingly intense-sexy new book by Kim Karr. Will Elle find out where her sister is? Is Michael's secrets really protecting him and Elle? Will Logan lose what he cares most about because of a past mistake? You have to read this book to find out.
Blow was full of amazing twists, suspense and passion. Karr doesn't disappoint with another captivating, & enticing novel. I cannot wait for the next book in this series because this one left me on the edge of my seat wanting more! I am giving Blow 4.5 out of 5 stars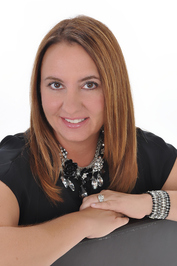 About this author
I live in Florida with my husband and four kids. I've always had a love for reading books and writing. Being an English major in college, I wanted to teach at the college level but that was not to be. I went on to receive an MBA and became a project manager until quitting to raise my family. I currently work part-time with my husband and full-time embracing one of my biggest passions—writing.
I wear a lot of hats! Writer, book-lover, wife, soccer-mom, taxi driver, and the all around go-to person of the family. However, I always find time to read.
I like to believe in soulmates, kindred spirits, true friends, and Happily-Ever-Afters. I love to drink champagne, listen to music, and hopes to always stay young at heart.