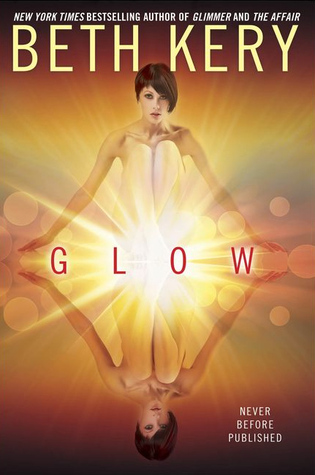 Glow by Beth Kery
(Glimmer & Glow, #2)
Berkley Trade Paperback
Expected Release Date: December 1, 2015
Purchase:  Amazon
The Story:  From the New York Times bestselling author of Glimmer, Because You Are Mine, When I'm With You, and The Affair, the latest novel in the suspenseful and sensual new series about power, sex, and the secrets that can tear us apart, body and soul…
Alice Reed never dreamed she'd escape the stigma of her disturbing past. That's why she was shocked when, out of the blue, she was recruited to join the elite Durand Enterprises by the enigmatic CEO himself, Dylan Fall. The erotic charge between them was fast and deliciously forbidden. But as Alice opened up to worlds she'd never known, everything changed once again with a stunning discovery: there's much, much more concealed in the shadows of Alice's troubling childhood, and her life is about to change forever.
Now, with another piece of the puzzle of Alice's identity revealed, a mysterious adversary plots to destroy it all—and Dylan is determined to protect her. But as Alice's sexual addiction to Dylan turns helplessly to love, she can't help but wonder: how deeply can she really trust him? What were his true motives in drawing her close to him? And what other secrets does he know about her past that even she has yet to learn?
Includes a teaser for Beth Kery's next novel
About this author
Beth Kery is the New York Times and USA Today best selling author of over thirty novels, novellas and serials. She writes contemporary romances as well as erotic contemporary romances, her hallmarks being emotional intensity, leap-off-the-page realistic characters and steamy sexual tension.