Here's this week's topic
October 13th Topic ~ Top 10 Author Duos You'd LOVE To See Write A Book Together
So I didn't pick 10 Duo's that was just too hard but I picked 5 with 10 authors. So check out my 10 authors that I want to see collaborate.
1.
Ransom Riggs & Tahereh Mafi
They are married now I want a marriage of books and see what they can create with those amazing minds!
2.
C.J. Redwine & Jodi Meadows
They are good friends and both write amazing fantasy books but I would love to see how they could push each other and what they would concoct.
3.
Kiera Cass & Veronica Roth
I think that these 2 could balance each other out, Kiera could help with the romance and Veronica would help would the hard edge. Keira worries about fans and Veronica would help with not worrying to much.
4.
 Morgan Rhodes & Sarah J. Maas
These two authors both have such amazing YA fantasy series I would love to see what they would do together.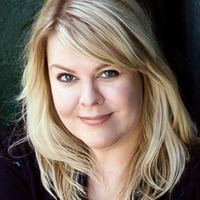 5.
Leigh Bardugo & Sabaa Tahir
Both of these authors have a unique voice that is strong and diverse, including their incorporation of ethnicity into their books. I feel that they would really blend well together.
Come back next week to check out
10 Wishes I'd Ask The Book Genie To Grant Me