Here's this week's topic
November 24th Topic ~ Top 10 Books or Authors I'm thankful for
I am so thankful for these books and authors on my list! I love books and have forever been changed by the books and authors on the list.
 The Hunger Games by Susan Collins.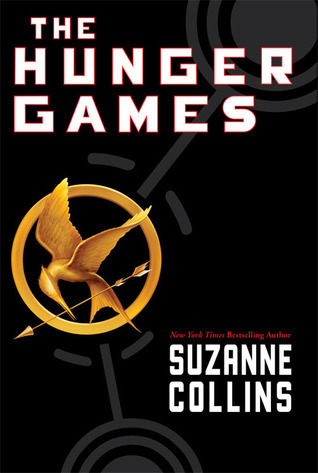 This book has to be number one for me. I did not enjoy reading until someone had me read this book and it forever turned the tide for me. I love reading now!
Sophie Jordan, she is an amazing author who writes a wide range of genres.
Sophie's books, that I have read so far the characters grab you because you can relate to their flaws and mistakes along the way.  Sophie is also happens to be one of my favorite human beings!
Katie McGarry, one of the nicest people you will ever meet in your life.
Katie is more than that though she is genuine, she kind, she is generous, and down to earth. Oh, and did I mention she writes one of my favorite new series Thunder Road!
I am so thankful for George R.R. Martin in creating A Game of Thrones.
This was the first adult fantasy book I ever read and it was so epic. The world building and relationships were so dynamic. I never cried so hard reading any book then I did this first book.
I am thankful for Sarah J. Mass.
I am sorry, but need I say more!!! If she was not in this world, we would not have A Court of Thorns and Roses and the Throne of Glass series. I don't know what I would have done with out the epic fantasy books!
I am thankful for the fierce and kick-butt Leigh Bardugo.
She made me feel for the villains and love all the characters even when the are flawed. I swooned so hard in her Grisha series and I look forward to her doing Nickolai's story someday! 😉
I loved The Young Elites by Marie Lu.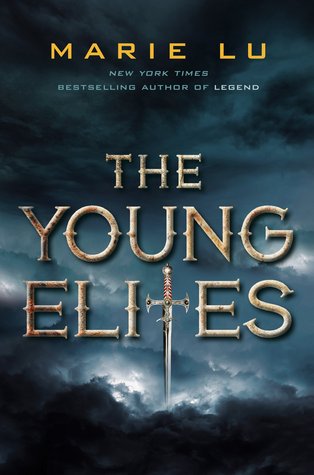 I felt it was so different for her and she pushed herself and created this amazing world with so many amazing characters.
I am thankful for Jennifer L. Armentrout.
She writes so many books a year, an
d still manages to write these free short stories for fans for p
re-orders. Jen also gave us The Dead List free on wattapad. She is always trying to give back to her fans. She constantly is doing giveaways on her blog or social media and posts to keep people involved with what is going on in her world. We are so lucky to have an author like her let us be so involved and giveback.
I am thankful to my awesome blogger friends who support one another. We all do this for the love of books and it is so nice when we can support each other. I love you fellow book nerds! 😛
I am thankful to all the authors, publishers and publicists who help make reviewing a book possible. Thank you for sharing your books with me and caring what I have to say about them.
Come Back Next Week to Check Out
Top 10 2016 Debuts Novels We Are Looking Forward To