Tarnished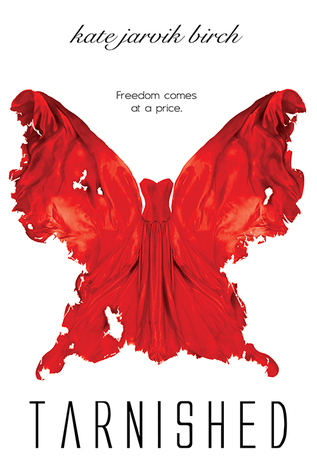 (Perfected #2) 
by Kate Jarvik Birch
Entangled Teen
Release Date: December 1, 2015
Buy Links:
Summary from Goodreads:
Ella was genetically engineered to be the perfect pet—graceful, demure…and kept. In a daring move, she escaped her captivity and took refuge in Canada. But while she can think and act as she pleases, the life of a liberated pet is just as confining as the Congressman's gilded cage. Her escape triggered a backlash, and now no one's safe, least
of all the other pets. But she's trapped, unable to get back
to Penn—the boy she loves—or help the girls who need her.Back in the United States, pets are turning up dead. With help from a very unexpected source, Ella slips deep into the dangerous black market, posing as a tarnished pet available to buy or sell. If she's lucky, she'll be able to rescue Penn and expose the truth about the breeding program. If she fails, Ella will pay not only with her life, but the lives
of everyone she's tried to save…
REVIEW
I want to thank the publisher for providing me with review copies of Perfected and Tarnished for an honest review.
Perfected was so much better than I thought it was going to be, it was disturbing and creepy in such a good way. This science-fiction dystopian is highly original, and Tarnished is as equally amazing!!!
These girls are bread to be perfect and are called pets. They are to fulfill the needs want and desires of their masters. They aren't supposed to have wants or make choices for themselves.
Ella is starting to care for the son Penn. They both love music, and feel trapped in this house and they are just for show.
"You aren't anything like that other one. I mean, when I heard you playing the piano the other day… You can't teach a pet to play that way, you know? With so much heart. I don't if I've ever seen a person play like that."
What happens when the world you trained in is nothing like the world you are now living in? What if you want more? Could you dare to want more or is that to dangerous? You have to read Perfeceted to find out.
Tarnished takes off  where Perfected left off, you get that Ella finally  is getting her freedom. Her freedom comes at a huge cost though. She gets separated from Penn at the border. Is it worth her freedom if she can't be with the person she loves?
Ella wants to be reunited with Penn and will do anything to make that happen. Ella sees Penn on TV and worries for his safety.
Perfected and Tarnished are amazing and I am dying for more. The concept was original, and yet it is scary how relatable it is. The comparisons that one can make in different choices that have been made throughout history, this would be similar in a small way. I loved the politics and slow building romance, Penn has a special place in my heart. I am giving both books 4 out of 5 stars.
Book One: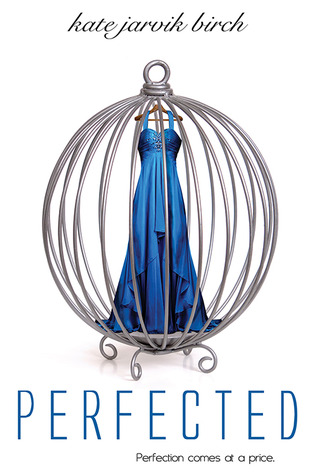 Praise for Perfected:
"Compelling, imaginative, and unique. I couldn't turn the pages fast enough!"
— Mary Lindsey, author of Shattered Souls
Buy Links:
Ab
out the Author:
Kate Jarvik Birch is a visual artist, author, playwright, daydreamer, and professional procrastinator. As a child, she wanted to grow up to be either a unicorn or mermaid. Luckily, being a writer turned out to be just as magical. Her essays and short stories have been published in literary journals including Indiana Review and Saint Ann's Review. She lives in Salt Lake City, Utah with her husband and three kids. To learn more visit www.katejarvikbirch.com
Website | Goodreads | Twitter | Facebook
GIVEAWAY
Blog Tour Giveaway $20 Amazon Gift Card
a Rafflecopter giveaway
Follow the Tour
Blog Tour Schedule:
December 1:
 semi short chic – Promo Post
Desert Rose Reviews – Promo Post
Andrea Buginsky, Author – Promo Post
December 2:
Mythical Books – Promo Post
Cover2Cover – Review
A Soul Unsung: Book Gossip for the Soul – Promo Post
Asylum For Book Addicts – Promo Post
December 3:
Yellow, Green, and Read All Over – Promo Post
The Flashlight Reader – Promo Post
December 4:
I am Shelfless – Review
Movies, Shows & Books – Promo Post
Katie's Stories – Promo Post
Night Owl Reads – Promo Post
December 7:
The Voluptuous Book Diva – Promo Post
Buried Under Books – Review
Bad Bird Reads – Review
December 8:
The Not So Public Library – Promo Post
Living in a Bookworld – Review
Pages to Explore – Review
December 9:
Crystal's Chaotic Confessions – Promo Post
Urania's Distractions – Promo Post
A Leisure Moment – Promo Post
Addicted Readers – Promo Post
December 10:
Geeks in High School – Review
The Unofficial Addiction Book Fan Club – Promo Post
Take Me Away To A Great Read – Review
Around the World in Books – Promo Post
December 11:
Meet your New Favorite Book – Review
Worth Reading It? – Review
Book Enticer – Review
Teatime and Books – Promo Post
 A girl and her books – Review