The Exhibitionist by Tara Sue Me
Submissive, #6
New American Library
Release Date: November  3, 2015
Rating: 4 out of 5 Stars
Buy Links:
Amazon | Barnes & Noble | Book Depository
Synopsis:
How far can a true submissive romance go?  Abby and Nathaniel push their limits as the New York Times bestselling Submissive Series continues.…
She's ready for even more.…
When Abby West discovered her submissive desires, she felt like she was born anew. But lately, her Dominant husband hasn't been the demanding Master who once fulfilled her every passion. Abby begins to crave something else—and to wonder if Nathaniel can still push her past her boundaries to the places she craves.
Nathaniel knows that Abby belongs to him completely, but even he can't ignore the pleasure on her face as they get to know their new BDSM group. They've invited Nathaniel to guide their group to a new level, and he's promised to show them the way, even as he recommits to fulfilling his beautiful submissive wife's every desire. Only this time, uncovering her sexual limits may also expose their relationship to more conflict than it can withstand.…
Review
I would like to thank the publisher for providing me with an early paperback copy of The Exhibitionist for an honest review.
Exhibitionist Abby and Nathaniel are back in this oh so erotic, sexy, and HOT addition to the Submission series!!! I love all the characters and that we get more of Jeff and Dena who I fell in love with in The Collar. I got to know some more about Sasha, and Cole (please let me have more of him, just can't get enough) Meagan and DeVaan which left me with so many questions about their past.
I loved the direction this book took in Abby and Nathaniel's relationship. I had a hard time connecting with them in The Enticement, but I felt their chemistry and reasons for what they wanted. The decisions made were clear. Passion and want was evident, fear of losing everything you need and want. That was what weighed on their minds. Could they lose this precious relationship if they wanted more or needed more.
Abby starting to feel the need to play in public. She loves the feeling of people watching. Nathaniel is scared by her new desires and worries that soon he will not be able to fulfill her needs or at least him alone. He worries she will need more.
Will Abby's new desires tear them apart? Will Nathaniel get the wrong idea and push Abby too far? You have to read this addition in the Submissive series to find out!
I love Tara's writing, she is one of my favorite writers in this genre and always has me glued from beginning to end. I love the many couples in this series. I can't wait to read about some of the ones coming up, they are drawing me in and I am wanting them so bad! I am also excited to see where Abby and Nathaniel's journey will go next. I really loved The Exhibitionist, it is a well written book that I would definitely recommend and will continue to read any of the books in the series. I am giving it 4 out of 5 stars.
Teaser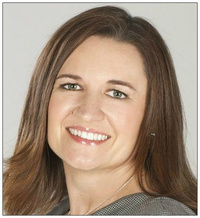 About this author
Tara Sue Me wrote her first novel at the age of twelve. It would be twenty years before she picked up her pen to write the second.
After completing several clean romances, she decided to try her hand at something spicier and started The Submissive. What began as a writing exercise quickly took on a life of its own. An avid reader of all types of fiction, she soon discovered she enjoyed writing a variety as well.
Tara lives in the Southeastern United States with her family, two dogs, and a cat.
Contact or Follow: