The Master by Tara Sue Me
Submissive, #7
NAL
Release Date: February 2, 2016
Rating: 5 out of 5 Stars
Buy Links:
Amazon | Barnes & Noble | Book Depository
Synopsis:
Tara Sue Me's New York Times bestselling Submissive series continues with a delicious new story that explores the thin line between pleasure and pain. . . .
 
She's ready to try again. . . .

Sasha Blake is scarred from a BDSM session gone wrong, but she can't deny how much a strong Master turns her on. Determined to overcome her fears and rejoin the Partners in Play community, she asks Abby and Nathaniel West to set her up with a Dom who can help her feel safe again as a sub. They know the very experienced Cole is exactly the kind of man who can push all of Sasha's buttons—and she soon wants to go much faster than she had planned. . . .
Cole knows that Sasha is not the kind of submissive he needs. He wants someone who will serve him 24-7, not a part-time partner. Still, the further they go into their play, the more Cole begins to wish he could make Sasha his all the time. . . .
When forbidden desires turn into scorching action, Sasha and Cole come face-to-face with their demons—and realize their scorching relationship might be too dangerous to last. . . .
Review
I would like to thank the publisher for providing in advance a paperback copy of The Master for an honest review.
I love Tara's writing and I had been waiting for Cole's story ever since The Collar. This book was off the charts HOT HOT HOT!!! The Master did not disappoint and was everything I wanted it to be!!! Cole is dominating, powerful, in control, and yet there still something so sweet and tender about him. What is even more endearing about him is he doesn't know how fabulous he is and then you add a British accent and I mean who could resist.
Sasha has gone through so much and it would have broken most but she wants her life back and to be strong. She is strong. Cole admires her for it and so don't others. Cole has been selected to train her, but he promises the group and her that he will not have sex with her. This is a relief and a frustration all at the same time, since she is so attracted to Cole. She just needs to see how strong she is and deal with what happened to her.
Cole wants to test her submission mentally, but soon attraction builds and keeping their hands to themselves becomes a hard task. Cole reminds himself of the promise he made and the control he needs to have. Soon he wonders what would be best.
Sasha seems to be healthier and happier then she ever has under Cole's training. What will happen if they take the training to the next level? Will Sasha have her heart broken and be torn apart after Cole is done with her or can wounds be healed? You have to read this epic addition to the Submissive series.
The Master was so fantastic and my favorite in the series to date. I hope I get more of Cole in the future, he is so dynamic and I just love him and Sasha together. The scenes that are in this book were so sexy and erotic! I can't wait to see what Tara writes next. I would definitely recommend and am continuing with the series. I am giving it 5 out of 5 stars.
Teaser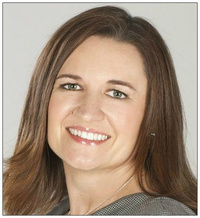 About the author:
Tara Sue Me wrote her first novel at the age of twelve. It would be twenty years before she picked up her pen to write the second.
After completing several clean romances, she decided to try her hand at something spicier and started The Submissive. What began as a writing exercise quickly took on a life of its own. An avid reader of all types of fiction, she soon discovered she enjoyed writing a variety as well.
Tara lives in the Southeastern United States with her family, two dogs, and a cat.
Follow or Contact: