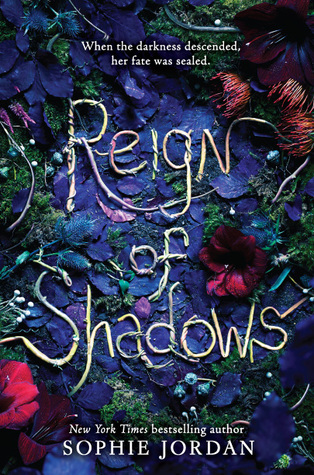 Reign of Shadows by Sophie Jordan
Reign of Shadows, #1
Harper Teen
Release Date: February 9, 2016
Rating: 5 Stars
Buy Links:
Amazon | Barnes & Noble | Book Depository
Synopsis:
Seventeen years ago, an eclipse cloaked the kingdom of Relhok in perpetual darkness. In the chaos, an evil chancellor murdered the king and queen and seized their throne. Luna, Relhok's lost princess, has been hiding in a tower ever since. Luna's survival depends on the world believing she is dead.
But that doesn't stop Luna from wanting more. When she meets Fowler, a mysterious archer braving the woods outside her tower, Luna is drawn to him despite the risk. When the tower is attacked, Luna and Fowler escape together. But this world of darkness is more treacherous than Luna ever realized.
With every threat stacked against them, Luna and Fowler find solace in each other. But with secrets still unspoken between them, falling in love might be their most dangerous journey yet.
With lush writing and a star–crossed romance, Reign of Shadows is Sophie Jordan at her best.
Exclusive Excerpt Teaser
When we left the Black Woods, it was like stepping out from a dream. There were trees, but fewer and more spread out. There was also the occasional fallow field and forgotten cottage. With less foliage obscuring the sky, it actually seemed brighter. Moonlight dappled the land. I could see farther, but of course that meant we could be seen, too.
Luna seemed to sense the change, too, and not simply in the terrain. She sensed it in me. Her expression became more pensive and her face repeatedly turned in my direction as though she was seeking something from me—something I couldn't give her.
More than once, she had made me feel like who I used to be. I couldn't be that person anymore. I couldn't get lost in her smiles or her voice or her touch on my skin. I definitely couldn't get lost in her lips. Not if I wanted to keep us both alive.
A bat swell passed, obscuring the sky for a few moments, hiding the glow of the moon.
Luna didn't even glance up to the sky. She simply kept moving.
I frowned. She was different from that girl I first met in the tower. It was bound to happen. Out here, no one was untouched.
She fell in beside me and I spared her a glance. I reached out as though to touch her, but stopped short. There was no need. I didn't want to watch her break. I didn't want her to turn into this twisted, hardened scrap of what she used to be.
I didn't want her to be me.
Review
I would like to thank the author for providing me with an advance copy for an honest review.
Reign of Shadows is one of best books I have read! Dark, romantic and highly-original. Sophie Jordan is such an amazing writer, her books while having romance that make you swoon, also have impeccable world building that leave you with questioning, how did you think of that and where is this adventure going next! This book is told from dual POV, that of Luna and Fowler. I loved the fantasy world and how everything you think you know has been turned and twisted into something unknown.
Luna is raised in a tower, hidden in a field. An eclipse has forced the world into darkness, and now everything has changed. It has been sixteen years and still no change.  She has the protection of the tower from the outside elements. She also has the protection of the two people who have helped raise her after her parents deaths Perla and Sivo. They have taught her about her duties and how to defend herself from the outside world.
Fowler is making is way through the woods when one of the kids with him gets injured. He is trying to get out of there before the dwellers find them, but the kid is making so much noise that is going to draw them. Fowler is thrown when a young girl shows up and helps him. She takes him to a place of refuge.
With a new stranger in Luna's place of security how long can they be safe? What secrets are both Luna and Fowler both keeping about their past? Can you really trust someone else in these dark days? You have to read Reign of Shadows to find out!
Reign of Shadows is amazing and is my favorite book by Sophie to date!!! It captures your attention right from the first Chapter with a Luna looking out a window at bunny and then you realize everything has changed. There is great romance, action, mystery, nail-biting suspense. I cannot wait to see what happens next since this does end with a huge cliffhanger. I need book 2 now!!! I am giving Reign of Shadows 5 out of 5 Stars.
Teaser
Inspiration Board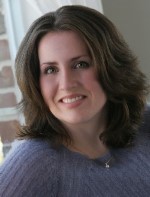 About the author:
Sophie Jordan took her adolescent daydreaming one step further and penned her first historical romance in the back of her high school Spanish class. This passion led her to pursue a degree in English and History.
A brief stint in law school taught her that case law was not nearly as interesting as literature – teaching English seemed the natural recourse. After several years teaching high school students to love Antigone, Sophie resigned with the birth of her first child and decided it was time to pursue the long-held dream of writing.
In less than three years, her first book, Once Upon A Wedding Night, a 2006 Romantic Times Reviewers' Choice Nominee for Best First Historical, hit book shelves. Her second novel, Too Wicked To Tame, released in March 2007 with a bang, landing on the USA Today Bestseller's List.
Follow or Contact: Website | Goodreads | Twitter | Facebook
Exclusive Giveaway
(1) Winner
Hand-beaded Reign of Shadows Necklace, Key-chain includes flashlight and beaded Reign of Shadows frame, and a Reign of Shadows postcard with a teaser on the backside!
[US Only]