Addicted by Elle Kennedy
(Outlaws #2)
Signet Eclipse
Release Date: June 28, 2016
Rate: 5 Stars
Synopsis:
From the New York Times bestselling author of Claimed comes the second enticingly erotic novel set in a world on the brink of chaos.
 
Lennox used to live in a paradise on earth with his best friend Jamie, in a place where visitors came and went, allowing their desires to run free. But everything changes when a deadly attack forces them to take up with Connor Mackenzie's band of Outlaws. Lennox knows Jamie is hung up on someone else, but he's always believed he's the man for her—and won't let her go without a fight.
Even though Jamie is well aware that Lennox is one hot specimen of a man, she refuses to let sex ruin the most important relationship in her life. But when the object of her interest spurns her, she indulges in a little pleasure-filled revenge with her very magnetic, very willing best friend. One thrilling night with Lennox is enough to awaken Jamie's unexpected desires for him. And now that she's had a taste, she's not sure she can ever give him up…
BUY LINKS
Print
e-copy
Review
I would like to thank the publisher for providing me with an advanced copy of Addicted for an honest review.
Addicted is highly erotic and has so much passion and emotion!!! There was even more layers then the first book. I am so in love with this series! There is more of the Bandits and Enforcers and their corruption. You see the depravity of the Bandits and what they are capable of. I loved all the POV's, it was not just Lennox, and Jamie, you also get Reese and Rylan.
Lennox and Jamie have made sure to keep there relationship strictly as best friends for years, despite both of their attraction to one another. They both fear if they were to cross that line it would change everything and they would never be friends like they have been. It has always been them surviving together, and they wouldn't know what to do without each other.
Lennox is asked by Connor to go on a mission for him, and Jamie wants to go too. She doesn't like not being included, and being separated from Lennox. Lennox and Jamie in a new place are presented with new dangers and new decisions. Temptations, and jealousy has both of them acting out, and the steam rising!!!
What happens when you cross the line from friends to more? Will their relationship ever be the same? Will jealousy and unfamiliar territory cause them to ruin what they have had? You have to read this book to find out!
I loved the back story between Jamie and Lennox. In Claimed I was unsure of Lennox but this book changed my mind completely, you get to see his personality. You see all the sacrifices he has made, his vulnerabilities, and his desires. There are some very sad scenes, that had me emotional. I cannot wait for the next book, and can't wait to see who's POV's we get and where Elle takes it. I have my fingers crossed that it doesn't end at 3 books, and that I get Dominik's point of view, PLEASE!!! I am giving Addicted 5 out of 5 Stars.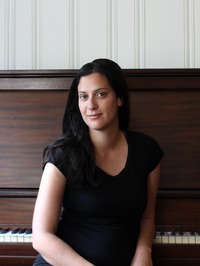 About Author:
A New York Times, USA Today and Wall Street Journal bestselling author, Elle Kennedy grew up in the suburbs of Toronto, Ontario, and holds a B.A. in English from York University. From an early age, she knew she wanted to be a writer, and actively began pursuing that dream when she was a teenager.
Elle currently writes for various publishers. She loves strong heroines and sexy alpha heroes, and just enough heat and danger to keep things interesting!