The Exposure by Tara Sue Me
(Submissive #9)
Berkley
Release Date: October 4, 2016
Rating: 4 Stars
Find it: Amazon | Barnes & Noble | IndieBound | Goodreads
Synopsis:
New York Times bestselling author Tara Sue Me's Submissive series is back with a scorching new romance that proves the difference between excitement and pain is just point of view…
 
She's ready for her close-up. . . .
 
Meagan Bishop gave up modeling after an ill-fated tryst with a sexy photographer left her career and heart in shambles. When that same sexy shutterbug makes a titillating offer to do a BDSM spread for his new photography book, she's determined to refuse—until an anonymous blackmailer entices her to accept. Now her body is again at the whim of the man who broke her heart, and she's finding his strong direction undeniably intriguing. . . .
Meagan is the muse Luke needs to make his shoot something special, even if it means keeping his hands off. But each new erotic scene they capture makes it harder  to ignore his need to command her in the bedroom as well as the studio.
As their sexual tension explodes, Meagan's arrangement with her extortionist becomes more perilous, putting in danger her darkest secrets and the fragile passion between Luke and her. . . .
Review
I would like to thank the publisher for providing me with an early copy of The Exposure for an honest review.
The Exposure is engaging with a couple struggling to deal with fear, redemption and passion. It is erotic, heartbreaking, and full of the amazing chemistry that Tara is great at creating.
Meagan used to model and when she was young she posed for an older photographer, Luke. They had a passionate affair. One that changed Meagan forever and also left her heartbroken and jaded.
Luke is determined to make up the past to Meagan and make her understand what happened. Meagan keeps pushing him away but he knows that can't last forever.
Meagan starts receiving threatening emails and they tell her she needs to get close to Luke, while getting information for them. She doesn't want to but is scared because of the information the person has on her. She starts to get closer to Luke and feels more torn over what is happening.
Will Meagan tell Luke about the threat? Will Meagan forgive him for the past and move forward? Can they have a future with so many secrets between them?
I love this series and seriously can't get enough! Every time I find out a new book is coming out in the series I get giddy. I can't wait to continue with Simon and Lynne, but to be honest I have my fingers crossed for more Cole and I would also love Fritz's story. I am giving The Exposure 4 out of 5 stars and would recommend for anyone who loves a hot contemporary romance.
Take Me Away To A Great Read's Interview with Tara Sue Me
It is such a pleasure Tara to have you on the blog today. I am a huge fan of your Submissive series and am excited to be able to ask you a few questions. So thank you for taking the time to join us!
Thank you for having me!
What inspired you to write the Submissive series?
TSM: Before writing THE SUBMISSIVE, I'd only written sweet romances where the characters just kissed on the page. The bedroom door was firmly closed on anything else. I wanted to see if I could write something sexier and from that THE SUBMISSIVE was born.
Did you ever think when you started writing Abigail and Nathaniel's story that it was going to evolve into a series that so many readers would gravitate toward and expand this much?
TSM: No way, you could have told me and I'd have laughed so hard. My husband didn't even know I was writing it until I was offered a book deal.
How many more books are you planning for the Submissive series?
TSM: I'm currently writing THE FLIRTATION, which is Simon and Lynne's story. That's the last one I have a contract to write. Having said that, I do have an outliner Fritz and Kate.
Will we be getting another book for Master Cole Johnson? (Please, Sasha and Cole's story has been my favorite to date).
TSM: Cole and Sasha are my favorite, too, and I'd love to revisit them. I actually have an idea for either a novella or short story, so we'll see!
What characters can we expect to see in any up and coming books in the Submissive series? (If there are going to be more books.)
TSM: Simon and Lynne are up next. Their story is interesting because they were a couple for a short period of time and Lynne is now Nathaniel and Abby's nanny.
I would also LOVE to write Fritz and Kate. Fritz was Cole's mentor and Kate is his ex, so that dynamic would be fun to explore.
What character do you most relate to or are most like from your novels?
TSM: Oh, goodness, I don't think I'm like any of my characters. I'm way too introverted.  I may be a bit snarky like some of my characters, but only in my head!
Do you have any other projects you are working on that you can tell us about?
TSM: I have a new series starting in April 2017 with MASTER PROFESSOR. It's still BDSM, but the focus is on a BDSM academy.  I'll be releasing something completely new in 2018, but I can't talk about it just yet.
Have you written in any other genres and would you like to write in any other genres?
TSM: My self-published book, OBSCURED, is a cross between suspense, romance, and women's fiction. I'd like to try my hand at a mystery/thriller.
Why have you chosen to keep your identity so secretive?
TSM: I'm a very private person, plus I live in a tiny town and my kids are still at home.
What does your husband think of your success and has he read any of your books?
TSM: He's great and very supportive. He's not a big reader, but he's great to bounce ideas off.
Does most of your family know about your writing career and have any of them read your books?
TSM: My immediate family knows and my mom and my sister read me.
Thank you so much for answering my questions and stopping by!!! I know I am excited to read what comes next, and always hoping for more Master Johnson!
TSM: Thank you so much for having me!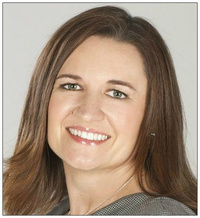 About Author
Tara Sue Me wrote her first novel at the age of twelve. It would be twenty years before she picked up her pen to write the second.
After completing several clean romances, she decided to try her hand at something spicier and started The Submissive. What began as a writing exercise quickly took on a life of its own. An avid reader of all types of fiction, she soon discovered she enjoyed writing a variety as well.
Tara lives in the Southeastern United States with her family, two dogs, and a cat.
Follow or Contact: Website | Goodreads | Twitter | Facebook | Pinterest