All In Pieces by Suzanne Young
Simon Pulse
Release Date: November 8, 2016
Rating: 5 Stars
Synopsis:
"Anger-management issues."
That's how they classified Savannah Sutton after she stuck a pencil in her ex-boyfriend's hand because he mocked her little brother, Evan, for being disabled. That's why they sent her to Brooks Academy—an alternative high school that's used as a temporary detention center.
The days at Brooks are miserable, but at home, life is far more bleak. Savvy's struggling to take care of her brother since her mom left years ago, and her alcoholic dad can't be bothered. Life with Evan is a constant challenge, but he's also the most important person in the world to Savvy.
Then there's Cameron, a new student at Brooks with issues of his own, a guy from a perfect family that Savvy thought only existed on TV. Cameron seems determined to break through every one of the walls Savvy's built around herself—except if she lets herself trust him, it could make everything she's worked so hard for fall apart in an instant.
And with her aunt seeking custody of her brother and her ex-boyfriend seeking revenge, Savvy's fighting to hold all the pieces together. But she's not sure how much tighter she can be pulled before she breaks completely.
Book Links
Review
I would like to thank the publisher for providing me with an advance copy of All In Pieces for an honest review.
I was very excited to see Suzanne Young venture into contemporary and All in Pieces is a really moving story that explores the responsibilities on youth: dealing with a younger sibling with a disability. This book had great character development: all the characters had strong relationships to one another that was enjoyable to read. Cameron was so hot and I swooned over him a great deal while reading.
Savannah goes to an alternative school for her anger management, where she meets Cameron. Cameron takes interest in her and goes out of his way to help her with little things, such as giving her disabled brother, Evan, happier memories.
Savannah must deal with taking care of Evan on her own, because of her father is a drunk and her mother left when she was only a child, as well as dealing with her two best friends moving far away because of certain circumstances, so this makes Cameron's presence in her life even more valuable.
Will Cameron be the support that Savannah needs to learn to deal with her issues? Will Savannah be able to hand all the responsibilities life throws her way?
This is a short, fast read that I really loved. This book is only from the POV of Savannah and is a standalone. I would recommend this book for anyone looking for a great, heartfelt contemporary. I am giving this book 5 out of 5 stars.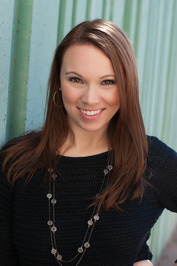 ABOUT AUTHOR:
Suzanne Young is the New York Times bestselling author of The Program, The Treatment, and several other novels. She currently lives in Tempe, Arizona where she teaches high school English and obsesses about books. Learn more about Suzanne at www.suzanne-young.blogspot.com
Follow or Contact: Facebook | Twitter| Goodreads | Website | Instagram